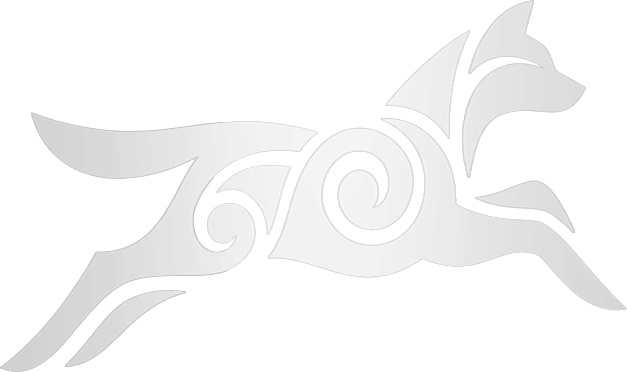 Add a Koha Power Mix to your dog's meal to provide the extra nutrients your dog needs. Easier than homemade dog food.
Add a Koha Power Mix to your dog's meal to provide the extra nutrients your dog needs. Easier than homemade dog food.
PREPARING A HEALTHY MEAL FOR YOUR DOG SHOULDN'T BE SO HARD

ARE THEY GETTING THE NUTRIENTS THEY NEED?

DO I HAVE TIME TO PREP ALL THESE MEALS?

SHOULD I BE FEEDING THEM MORE? ...OR LESS?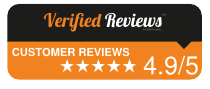 "I use Koha's dehydrated mix on my dog who is very sensitive to any food changes. Terrible side effects and he usually doesn't eat much.
I have tried several different combinations of food and we got in the dehydrated and I started using that with a can and he cleans his bowl and no side effects.
He loves it and my female who has a iron stomach makes sure his bowl is clean."
-Tracy
KOHA POWER MIXES + MOISTURE-RICH WET FOOD =
OPTIMAL NUTRITION WITHOUT THE EFFORT
Or you can add a Power Mix to your favorite raw meal or home-cooked protein!

NATURE-BASED NUTRITION
Nutritionist-formulated to mirror nature and provide your pet with all the nutrients they need.

EASY AND CONVENIENT
No more countless hours spent shopping or cooking.

PERFECTLY PORTIONED
Simple instructions break down the precise portions to feed your pal.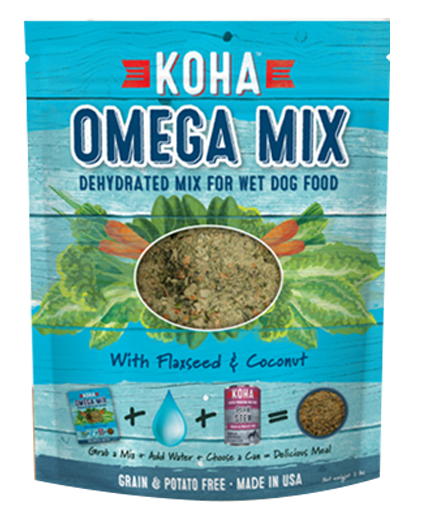 Supports healthy skin and coat.


Whole Egg
Packed with protein, vitamins & minerals.
Flaxseed
Excellent Source of Omega 3
Bananas with Coconut Oil
Rich in Potassium & Fiber
Coconut Flakes
Delicious healthy source of Omega 3
Fish Oil
Healthy skin& coat
---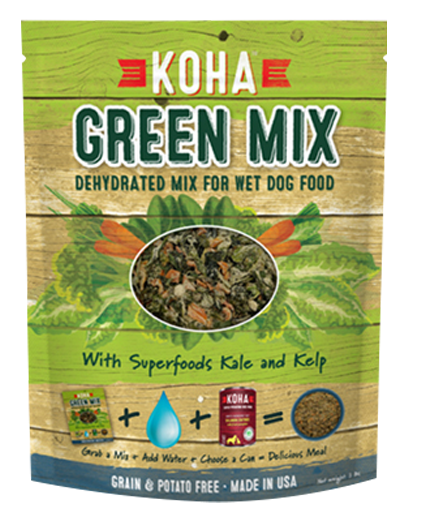 Broccoli
Healthy phytochemicals
Kelp, Kale, Spinash
Super antioxidants
Parsley
Supports healthy digestion
Ginger
Natural breath freshener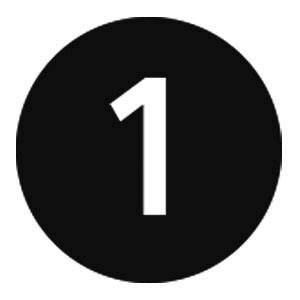 Grab a power mix and water.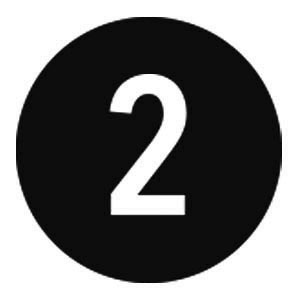 Stir and and allow to hydrate.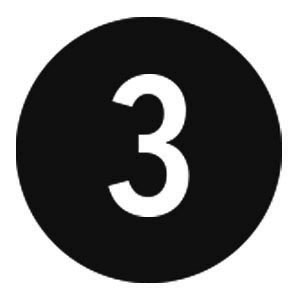 Add your favorite dog food and serve.
GIVE YOUR DOG THE GIFT OF HEALTH
Add a KOHA dehydrated power mix to your dog's food and help them be their healthiest selves.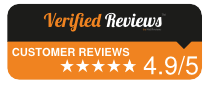 "Our dog, Teddy, was not doing well on a daily basis. It was very tough on us and of course Teddy as he was not eating meals days in a row.
He would cower and move extremely slow to his bowl. It broke our hearts. We were at a loss. We learned that he was allergic to chicken and beef.
We did our research and amazingly, we found Koha Pet. Koha has been a life saver for us. He cannot get enough of it. We are so relieved, and he is eating perfectly and cannot wait to get to his meals. Yay! "
-Greg
STOP STRESSING ABOUT WHAT YOU'RE FEEDING YOUR DOG

You've wasted enough time and energy planning out meals, shopping for groceries, and worrying about whether you're feeding your dog what they need.
USE KOHA POWER MIXES AS A HEALTH-BOOSTING TOPPER ON YOUR DOG'S FAVORITE FOOD OR MIX WITH RAW DIET.

BOOST FLAVOR
Dog doesn't want to eat? Add KOHA Power Mix to their food and they can't get enough!

BOOST NUTRITION
Koha Power Mixes are great for your dog's skin and coat and can help with weight control.

BOOST ENERGY
Watch your dog's zest for life come back, meal by meal.