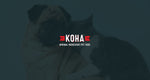 news
Kangaroo Dog And Kangaroo Cat Food?
There are almost 60 different species of kangaroo in Australia, most being endemic to Australia. Kangaroos are a part of the Marsupial family. They are herbivores, with chambered stomachs like cattle. Kangaroos were a key to survival for the indigenous people of Australia for hundreds of years and even the Europeans, who arrived in Australia in the eighteenth century. The people of Australia used kangaroos as a source of very lean, low fat, and high protein meat. Today, some kangaroo species are considered pests, due to the plentiful feeding lands of Australia.
The kangaroos live a very healthy lifestyle and therefore reproduce almost all year around. Just like the brushtail in New Zealand, who outnumber the human population, the kangaroos in Australia also outnumber their humans. One of the biggest reasons why Kangaroos are considered pests, is because not only do they eat grass, but they eat roots as well. Just like the brushtail in New Zealand, who can eat up to tons of forestry in just one night; a group of wild kangaroos can clean out a whole field in one night as well. That kind of environmental destruction causes these animals to be targets for population control.
The Environmental Protection and Biodiversity Conservation Act controls all aspects of the kangaroo industry. They prohibit the export of live kangaroos, unless for inter zoo exchanges, but they export kangaroo meat to many countries around the world for human consumption. Kangaroo meat is gaining popularity because it is high in protein, zinc, and iron but also very low in fat. Kangaroo meat contains CLA (Conjugated Lenoleic Acid) which will better the immune system, act as an anti-inflammatory agent, and also support the building of lean muscles.
These healthy kangaroo characteristics makes kangaroo meat a great source of protein for human and animal consumption. Try our MAURI "WILD KANGAROO with Fresh Blueberries" for dogs, an excellent alternative novel protein mixed with the antioxidant benefits of Fresh Blueberries. For cats, try the MAURI "WILD KANGAROO ENTREE", a great choice of lean red meat mixed with small amounts of cranberries for urinary support.
Choosing a selection results in a full page refresh.
Press the space key then arrow keys to make a selection.